Roeselare
De Brouwery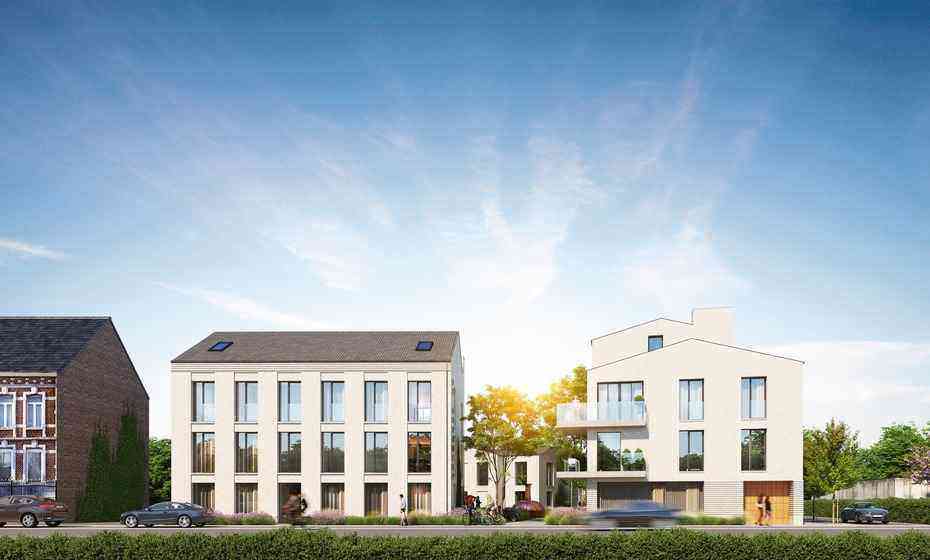 We aim to develop a high-quality residential project on this site that will strengthen and enrich its urban surroundings.

The project involves the construction of three multi-family buildings with a total of 17 units, 1 multifunctional space, an underground parking garage with 20 parking spaces, storage areas, and bicycle storage, as well as above-ground (visitor) parking. Each housing unit is equipped with the HelloHelp communication system.

The layout on the site consists of three small-scale volumes, oriented according to the direction of the plot boundaries. Together, they form a central, communal courtyard. This space faces the sun and is used for the access to the housing units and as a green communal space for the residents.

At the street side, the first volume forms an ensemble with the former old brewer's house.

The second volume has a sloping facade on the street, which connects the set-back building line with the building line. A view towards the city center is created between the two volumes. The old brewer's kettle is visible from the street.